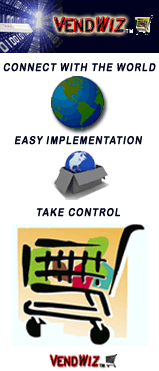 Omega Shoe Polish, established in 1912, was founded by John H Kiapos.

John immigrated from Greece to the United States in 1900. As the ninteenth century closed, he learned his basic old world skills and was inspired by American inventors and industrialists. It was John's dream to begin the twentieth century by coming to the United States of America and establishing his company, Omega, which means 'The Ultimate' in Greek.

In 1908, John settled in Los Angeles and began his industrial journey by manufacturing a bottled liquid shoe cleaner for the shoe shine stands found everywhere at that time in urban and rural America. John would deliver his shoe cleaner on a bicycle with his merchandise slung over his back in a knapsack. By 1912, he leased a building in the downtown area, expanded his line of products and mechanized his manufacturing, distributing throughout the US to shoe stores, shoe repair shops, cowboy boot manufacturers, saddle makers, leathercrafters, police and fire departments, and the military. And by 1940, John purchased the corner of 16th and Los Angeles Street in downtown L.A. and began construction of his state of the art automated manufacturing facility.

Ted J Kiapos, John's older son, after serving as a pharmacist mate, first class, in the U.S. Navy during WWII and receiving a dual B.A. in psychology and philosophy with a minor in chemistry at Pepperdine University, took the helm at Omega nearly a half a century after Omega's inception, developing innovative new technologies and products for the demands in the expanding consumer and industrial leatherwear markets, as well as securing a position in the emerging mass retail market. Some of Ted's many trend setting contributions include Dy-Nylon, the first aerosol leather spray, the Omega/Tandy Leathercrafts line of leather care and finishing products, Color Cosmetic, along with cutting edge organic and acrylic coatings, emulsions, and colorants for industrial leather finishing. Assisted by his brother, Bill, they continued the Omega tradition for over thirty years.

Ted's son, John T Kiapos, took over in the 1978, and has continued to serve consumers of all nations with the finest leather care products in the world, all made in the USA, now found exclusively at OmegaShoePolish.Com.